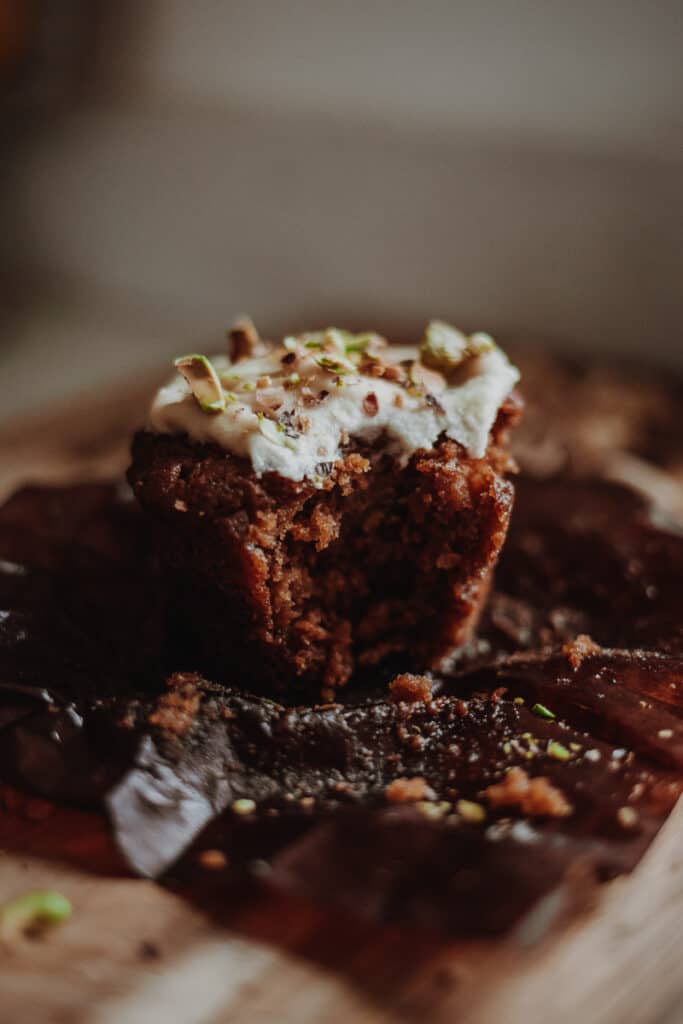 Are you speechless? Because I AM.
Vegetables have been a very welcome ingredient in cakes for years. Think, carrot cake, beetroot brownies and slightly more recently, courgette cake. They add a sweetness and moisture to sponges which you just can't beat. These spiced sweet potato muffins with maple cashew frosting are going to be your new favourite bake. I mean, just look at them!!
Jump to Recipe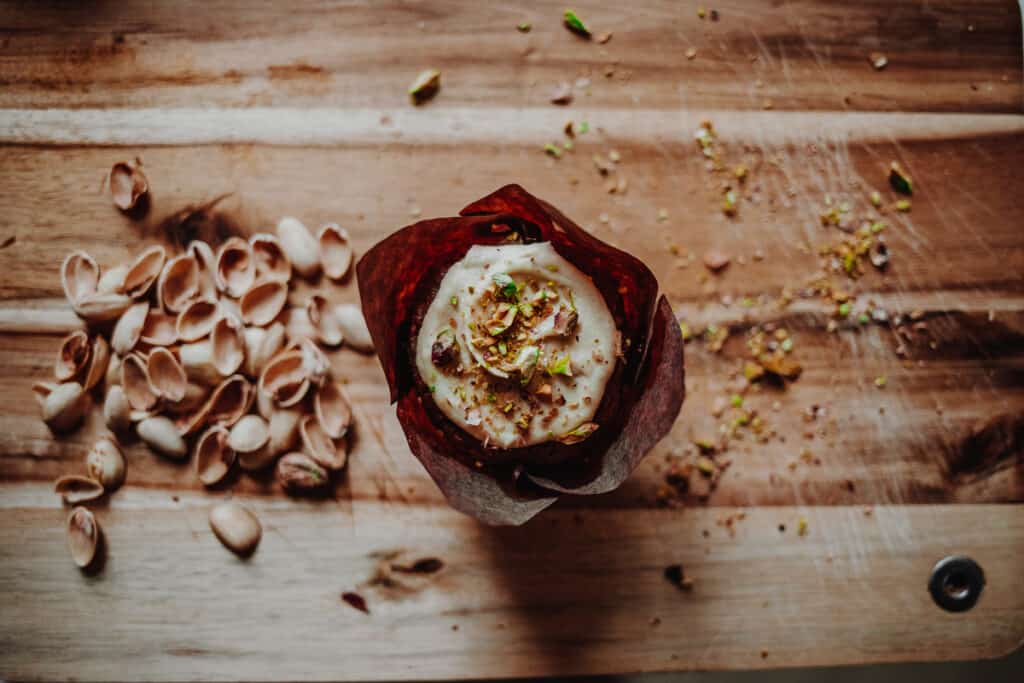 WHY SHOULD I BAKE THEM?
The question really is, why wouldn't you bake them? Rich, ultra-moist (sorry), spiced sponge topped with the most luxurious cream cheese style maple cashew frosting and vibrant gems of pistachio. They're delicious, decadent and seriously dangerous.
WHAT'S THE OCCASION?
A spot of weekend baking, a lucky friends birthday, or just when you deserve a little treat (which is always, btw). But really, in my opinion, cake shouldn't need an occasion.
HOW LONG WILL IT TAKE ME?
These sweet potato muffins are full of love and do take a little time. From start to finish, including making the sweet potato puree and allowing time for cooling, you'll need around 3.5 hours. The actual hands-on time is probably about 40 minutes. Yes, it's labour of love, but in my opinion, the perfect way to spend a Sunday.
IS IT DIFFICULT?
Baking is a science and therefore there is less room for error. But, follow the instructions correctly and you should be just fine! This recipe is for everyone, no matter whether you are a baking novice or expert! For difficulty, it's a 7/10.
WHY IS IT HEALTHY?
I want everyone to be able to have their cake and eat it. Although I can't deny that these sweet potato muffins are still rather indulgent, they are also packed with ingredients that will nourish you from the inside out. Sweet potatoes are a rich source of fibre and are particularly high in an antioxidant known as beta-carotene, which converts to vitamin A within the body. They also add a natural sweetness and gorgeous caramel flavour to these muffins, meaning less sugar is needed!
WHAT EQUIPMENT DO I NEED?
Scales, a large mixing bowl and wooden spoon, a peeler and box grater, one 12 hole muffin tin, 12 muffin cases (paper or the reuseable silicone ones) and a knife and chopping board. For the frosting, you will need a high-speed food processor. I wouldn't attempt to make this in a regular smoothie blender as the amount of liquid you would need to add would mean the frosting gets too runny. Although, I have made this maple cashew frosting in my NutriBullet before which worked pretty well!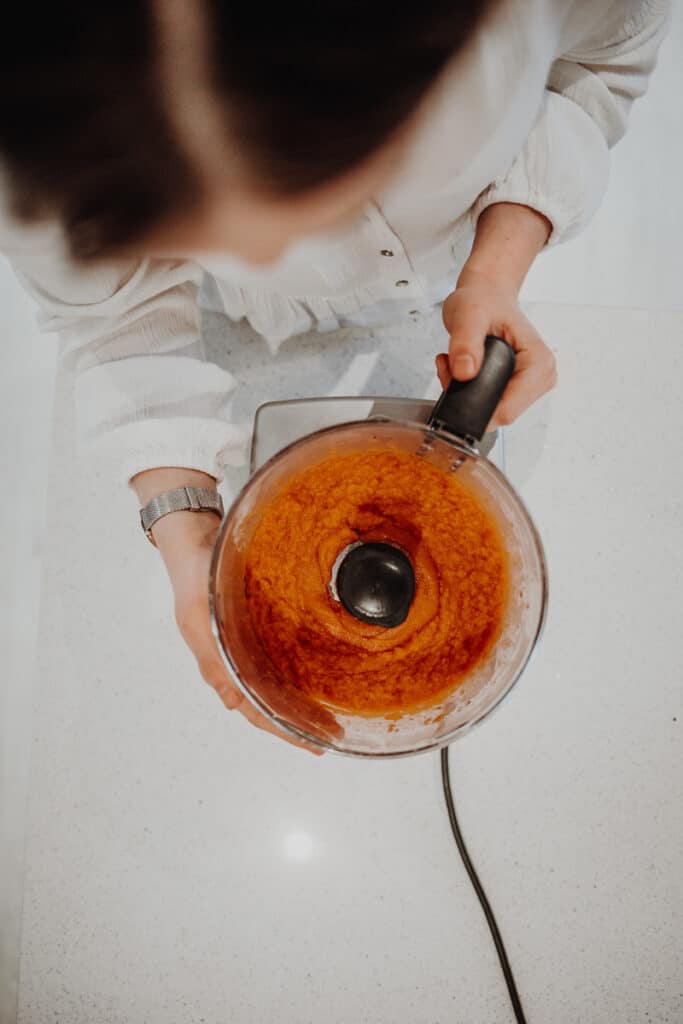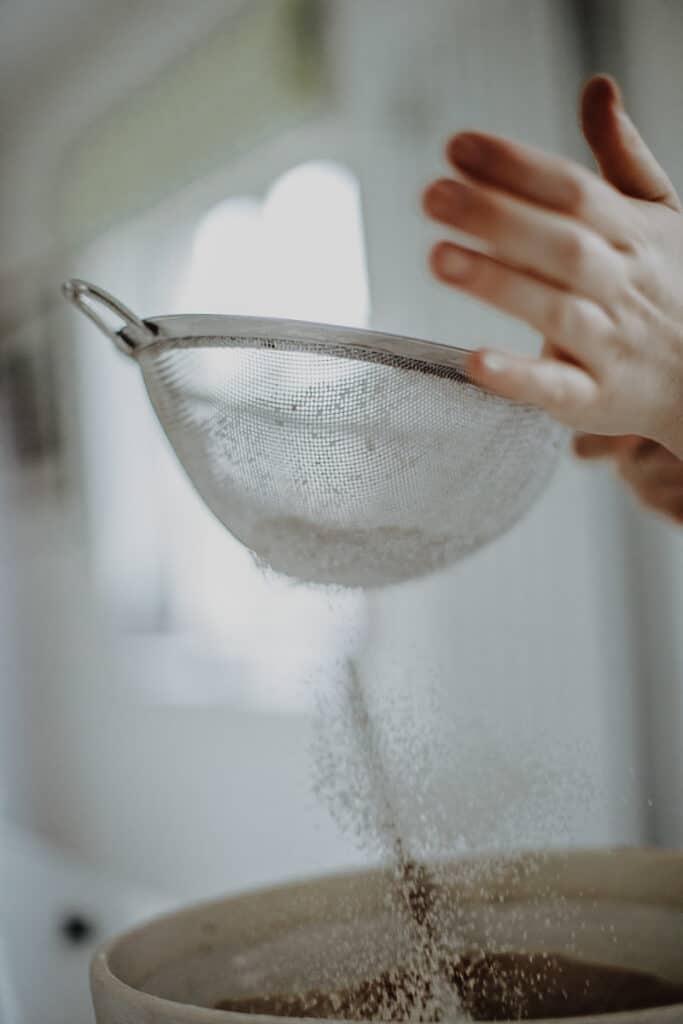 TIPS FOR THE BEST SWEET POTATO MUFFINS EVER
Stick to the recipe! Baking is an art. You know I am ordinarily an advocate for making a recipe your own but please, for me, just do this one as it is written. Be sure to accurately weigh out your ingredients, I promise you will reap the rewards!
Resist the temptation. You want these muffins to cook thoroughly and cool properly before icing. To tell if they are ready, insert a skewer into the sponge and check that it comes out clean. The top of each muffin should also be springy to touch. I KNOW it's tempting to ice them straight out the oven, but if you do it now you will only end up with a sloppy, melted mess. Wait until they are completely cool before decorating your masterpiece.
Blend, blend, blend. This maple cashew frosting is magic. It takes longer than you imagine to blend in the food processor but eventually you end up with the smoothest, most delicious frosting going. You want to blend it until the point that when you rub it between your fingers you feel nothing but silky smooth icing, without any grittiness.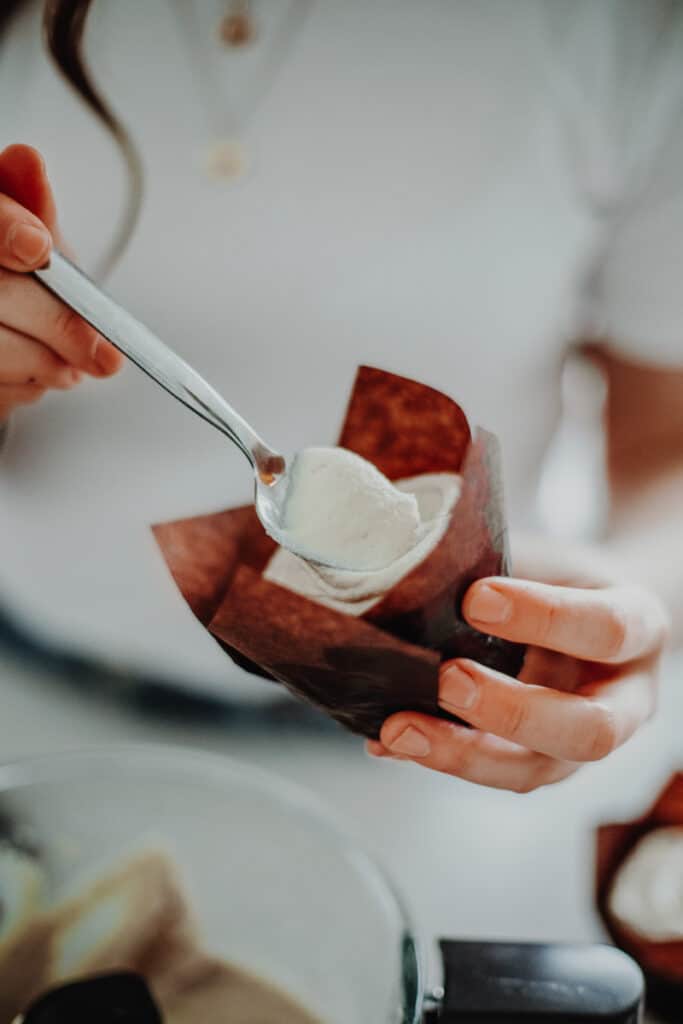 CAN I MAKE A BIG CAKE INSTEAD?
You can indeed! It makes a rather beautiful cake which is perfect for birthdays or any special celebration. To do this, split the cake mixture between two lined cake tins and bake for 45-50 minutes. Serve the cakes sandwiched with the cashew frosting, a few handfuls of blackberries and sprinkled with pistachios.
If you make these sweet potato muffins with maple cashew frosting please let me know! You can tag me in photos on IG @georgieeatsuk, use the #georgieeats or leave me a comment down below. If you want to check out my AMAZING photographer, you can do so here: @kirstyjaynerussell and here: kirstyjaynerussell.com. Keep smiling!
G x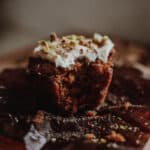 SWEET POTATO MUFFINS WITH MAPLE CASHEW FROSTING
Rich, ultra-moist, spiced sponge topped with the most luxurious cream cheese style maple cashew frosting and vibrant gems of pistachio. The perfect nourishing weekend bake. GF & Vegan.
Ingredients
320

g

sweet potato puree

*see notes

240

g

coconut sugar

(or sub for light muscovado sugar)

250

ml

extra virgin olive oil

120

ml

chickpea water

drained from canned chickpeas

150

ml

water

240

g

sweet potato

grated

360

g

plain gluten-free flour

2

tsp

baking soda

2

tsp

gluten-free baking powder

2

tsp

cinnamon

1

tsp

ginger

1

tsp

nutmeg

Pinch

salt

Chopped pistachio nuts

for decoration
For The Maple Cashew Frosting
200

g

cashew nuts

4

tbsp

maple syrup

3

tbsp

lemon juice

1

tsp

vanilla extract

3-4

tbsp

dairy-free milk
Instructions
Preheat the oven to 160°c fan assisted/180°c/360°f and line a muffin tin with 12 cases.

Combine the sweet potato puree, sugar, olive oil, chickpea water and water in a large bowl, then stir in the grated sweet potato.

Sift the flour, baking soda, baking powder, spices and salt into the mix. Fold them through gently, until the mixture is thoroughly combined and glossy.

Divide the cake mixture between the 12 muffin cases, then bake in the preheated oven for 38-45 minutes, or until the tops are springy to touch and an inserted skewer comes out completely clean. Remove and allow to cool.

Once the muffins have cooled, ice the top of each one with the maple cashew frosting, then sprinkle with chopped pistachio nuts.
To Make The Maple Cashew Frosting
Cover the cashews in boiling water and allow them to soak for 25 minutes.

Drain the softened cashews and add them into a high-speed food processor along with the maple syrup, lemon juice, vanilla and 3tbsp milk. Blend the icing until it is completely smooth. This may take a few minutes but you will know that it is done when it feels smooth between your fingers. Add the extra milk a little at a time only if your blender needs the extra help.
Recipe Notes
*The best way to make sweet potato puree is to roast the whole sweet potatoes in their skins for an hour or so until soft. Allow them to cool slightly, then scrape out the flesh and blend in a food processor until smooth. For a slightly quicker version, you can steam the sweet potato. Please note the weight is correct once the sweet potato has been pureed.
These muffins will keep in an airtight container for up to 3 days. Any un-iced muffins can also be frozen for up to 3 months. 
For suggestions and tips on this recipe, please see within the post.
If you choose to not use gluten-free flour in this recipe, reduce the cooking time by 15 minutes and keep a close eye on them so they do not burn.