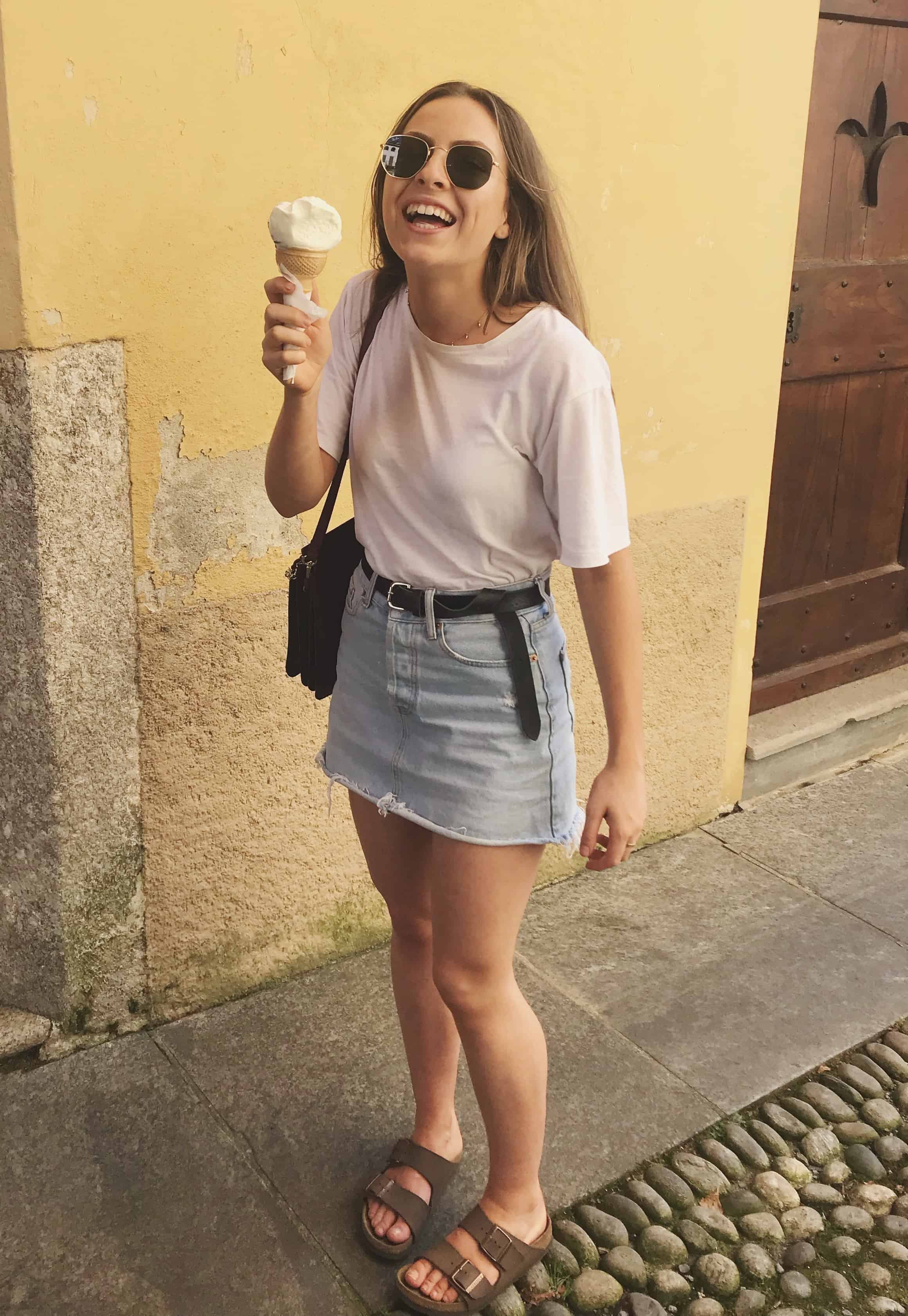 Hi, I'm Georgie!
I am 22 years old, 5ft 3in and from the south coast of England. I love entertaining, sunny days, ski-ing, surfing and come dine with me. I dislike being cold, tuna mayonnaise, rude people and traffic. My favourite foods are fresh mango, yogurt, smoked mackerel, avocado (of course) and cashew nuts. Yep – I think that pretty much sums me up!
Growing up as a dancer I spent my whole life looking in the mirror. Over time I developed an unhealthy relationship with food and found myself on an permanently failing diet… But those days are over, I have found a new way of eating and food and I are best friends once again. Thats why I started this blog – to show the world that living a healthy life doesn't have to be hard, in fact it is incredibly easy.
I believe in nourishing your body with wholesome, unprocessed and simple foods – whether that be sweet or savoury. Being healthy is a mindset: it is not a diet, it's a lifestyle. So, there is no more "I'll start on Monday", no cheat days, and definitely no calorie counting. It's simple; fuel your body with happy healthful food that tastes amazing and you will feel amazing!
As well as studying to become a qualified nutritionist I also freelance as a recipe developer, food stylist and food photographer if you are interested in working with me, you can contact me here.
All my recipes are healthy, simple and (hopefully!) incredibly tasty. They are mostly gluten free and sometimes vegan – I try my best to cater for everyone!
---
If I could give anyone 3 tips for a happier, healthier life they would be:
EAT YOUR VEGGIES. As a rule of thumb, at every meal make at least half your plate a rainbow mixture of vegetables or fruit.
EXERCISE EVERY DAY. It doesn't have to be a full on gym workout, even a walk to the park will do! Exercise clears your mind, boosts your metabolism and makes you more productive and energised. If you find a type of exercise you love it will never feel like a chore.
MAKE TIME FOR YOU. Prioritise your wellbeing! Try to do something for yourself each day, whether that be having a bath, painting your nails or meditating. Get enough sleep and look after your body so it can look after you.
---
I am just a girl who is passionate about food and wants to inspire others to eat mindfully, beat the fads and look and feel the best they ever have. So thank you for stopping by, I really do hope you enjoy my recipes as much as I enjoy writing them!
I put A LOT of effort into each one of my posts, so please please please if you repost one of my recipes or pictures make sure you credit them back to me. Thanks!