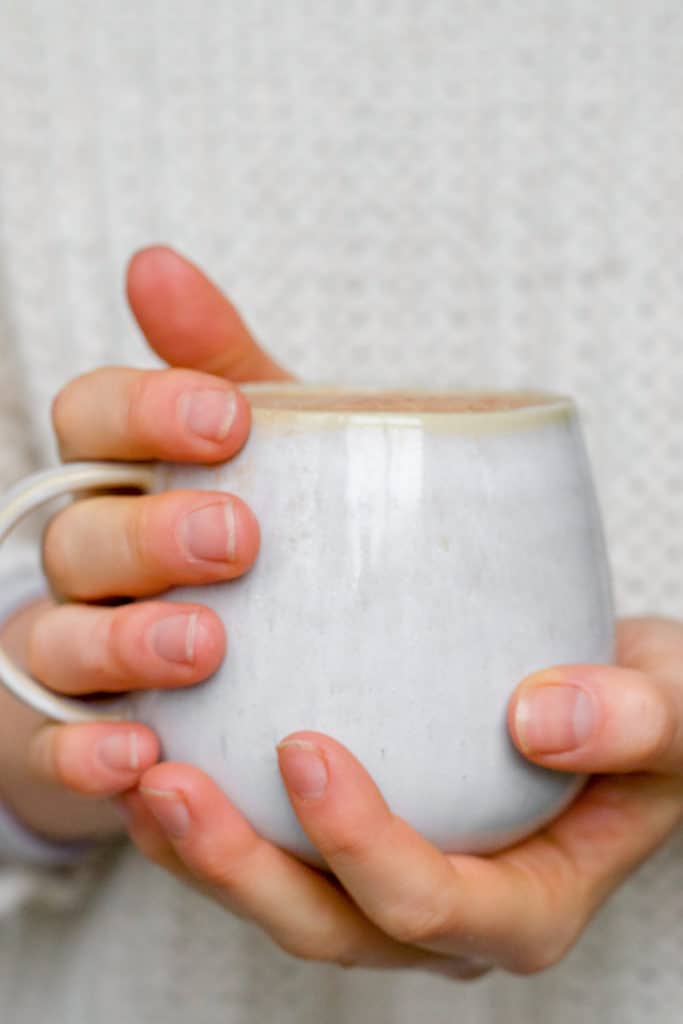 Call me a grandma, but recently I have been craving a good ol' hot steaming cocoa. I have to admit I have been keeping this recipe to myself now for far too long. With the weather outside only getting colder I felt like today was the perfect time to release it into the world. My healthy hot chocolate is my go-to when I need a little pick me up. It's basically a hug in a mug.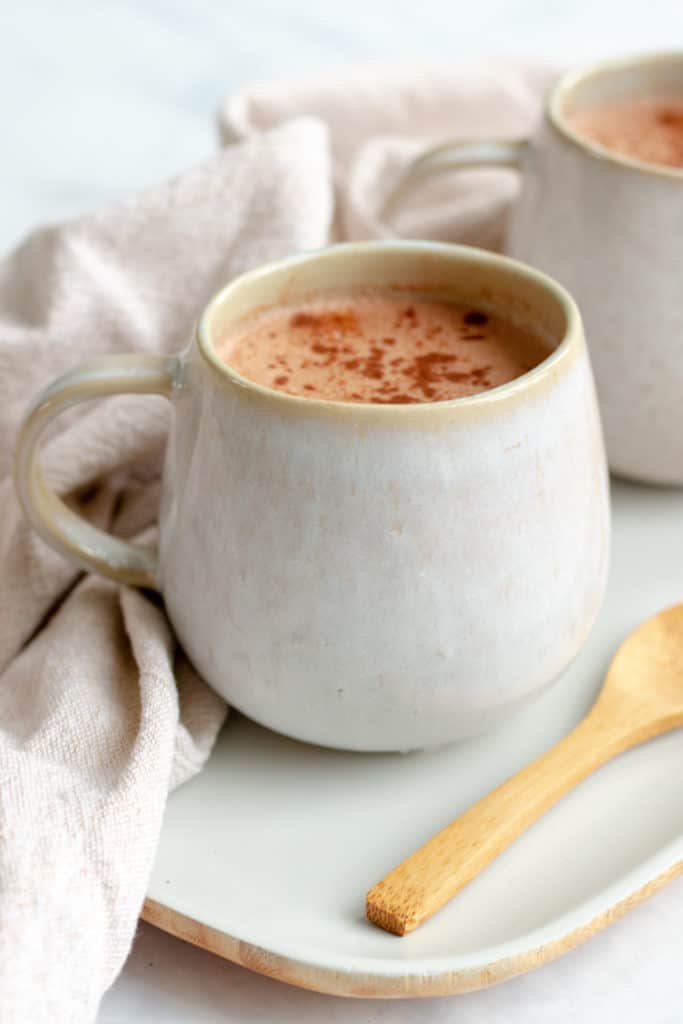 This recipe is so incredibly simple that it may be a little cheeky to call it a recipe at all. Although, I have given you a few additional add-ins to make your healthy hot chocolate as extra as you. Vanilla extract for a hint of warm sweetness, cinnamon for a festive touch or maca powder for a whisper of natural caramelly goodness.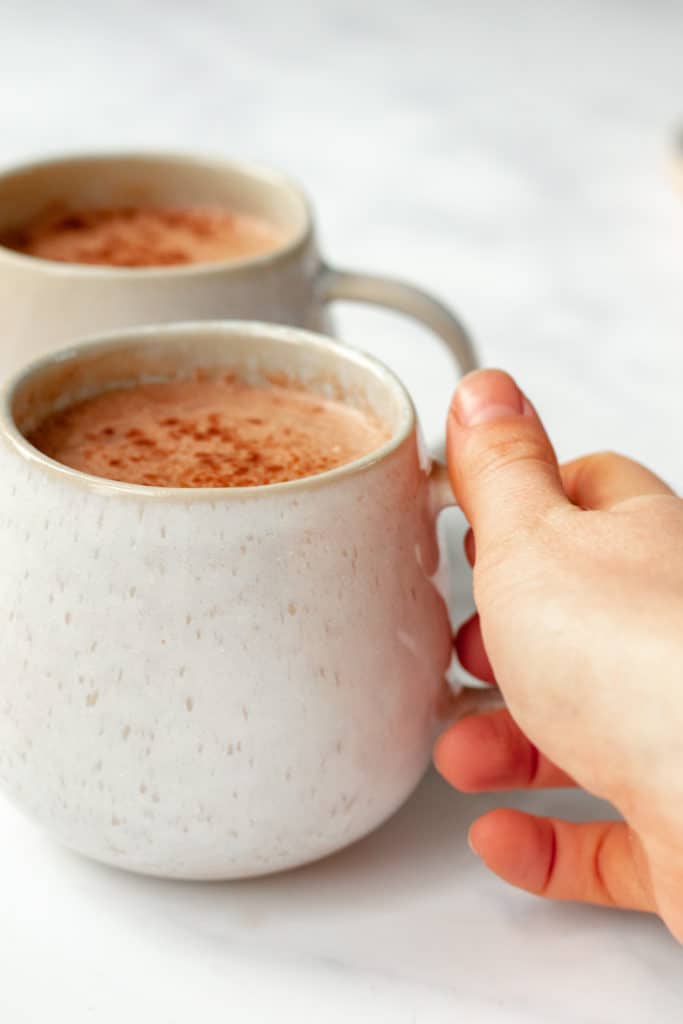 Cocoa or cacao? To put it simply, cacao is the raw form of cocoa. When cacao beans are roasted to create cocoa powder they lose a significant amount of their minerals and vitamins. To make your healthy hot chocolate extra healthy I would recommend using cacao. It is super high in magnesium, iron and contains more calcium than cow's milk!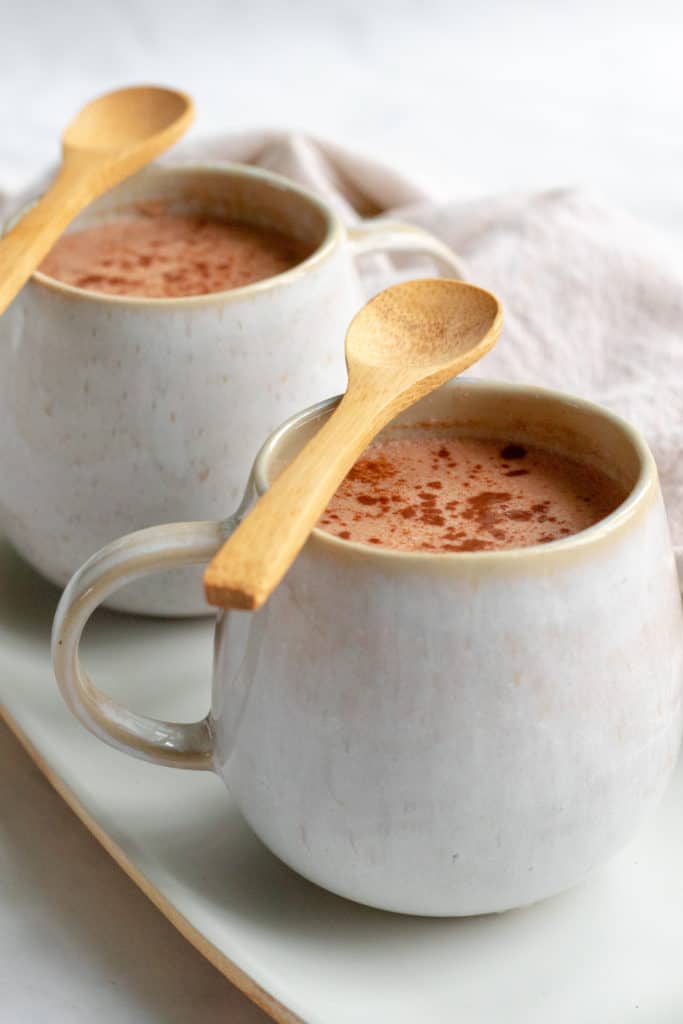 I like to whack my healthy hot chocolate in a blender to give it a barista style foam. You can just whisk it up in a saucepan though if you prefer, or even make it in the microwave.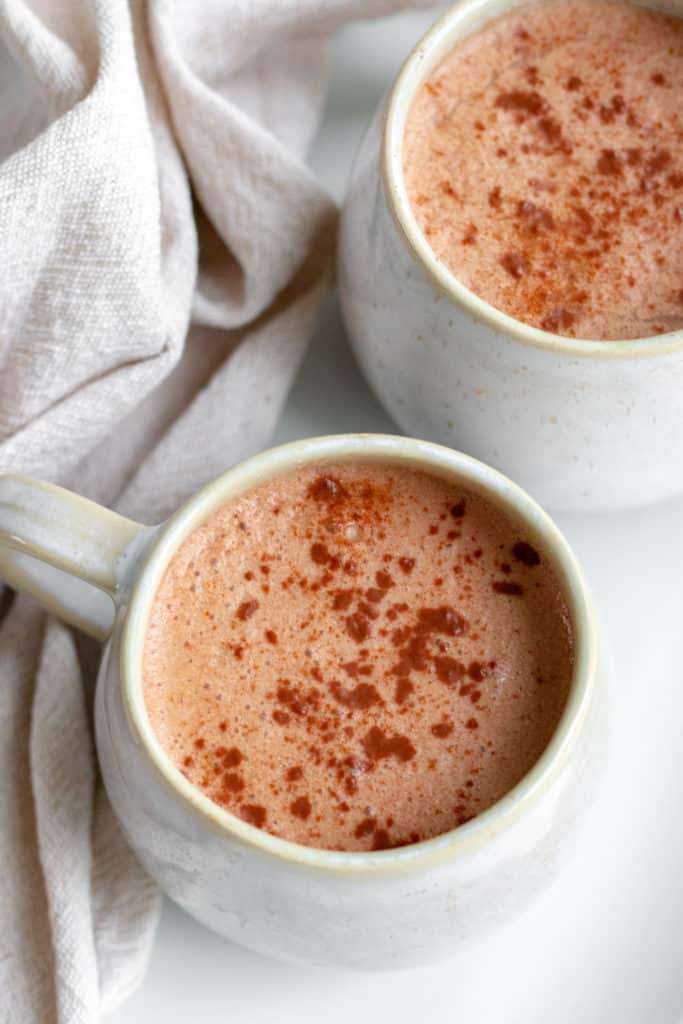 So I hope you enjoy my poor excuse for a recipe this week. Sometimes simple is best. Please send me any pictures of your creations to @georgieeatsuk on IG or leave me a comment down below. Keep Smiling!
G x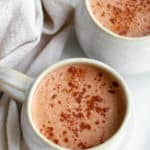 ULTIMATE HEALTHY HOT CHOCOLATE
This healthy hot chocolate can be made in 5 minutes with only 4 ingredients. The perfect winter pick me up to warm your hands and belly! Healthy, Vegan & GF.
Ingredients
250

ml

milk of choice

2

tsp

cacao powder / unsweetened cocoa powder

1-2

tbsp

honey / maple syrup

Small

pinch

sea salt
Optional Extras
1/2

tsp

vanilla extract

1/2

tsp

cinnamon

1/2

tsp

maca powder
Instructions
Add all of the ingredients into a blender and blend until frothy. Taste and add more sweetness if desired.

Pour the hot chocolate mixture into a small saucepan and heat over a medium heat until piping hot. Pour into a mug and enjoy!
Recipe Notes
You can make this hot chocolate without a blender too – just use a whisk in the saucepan whilst heating the liquid to mix everything together/create a froth.
If making for more than one, double/triple this recipe as you need.
Vegan: Use maple syrup rather than honey, and a dairy free milk – I like oat milk for this recipe.
A few ingredient notes:
If you can, try to use cacao powder as it is richer in nutrients than cocoa.
If you can find it, try to use raw honey as it is less processed. If using maple syrup make sure it is 100% maple syrup and not maple 'flavoured' syrup. You could also use agave nectar if you prefer.
If hot drinks are your thing, then you are bound to love my coconut chai latte recipe too!