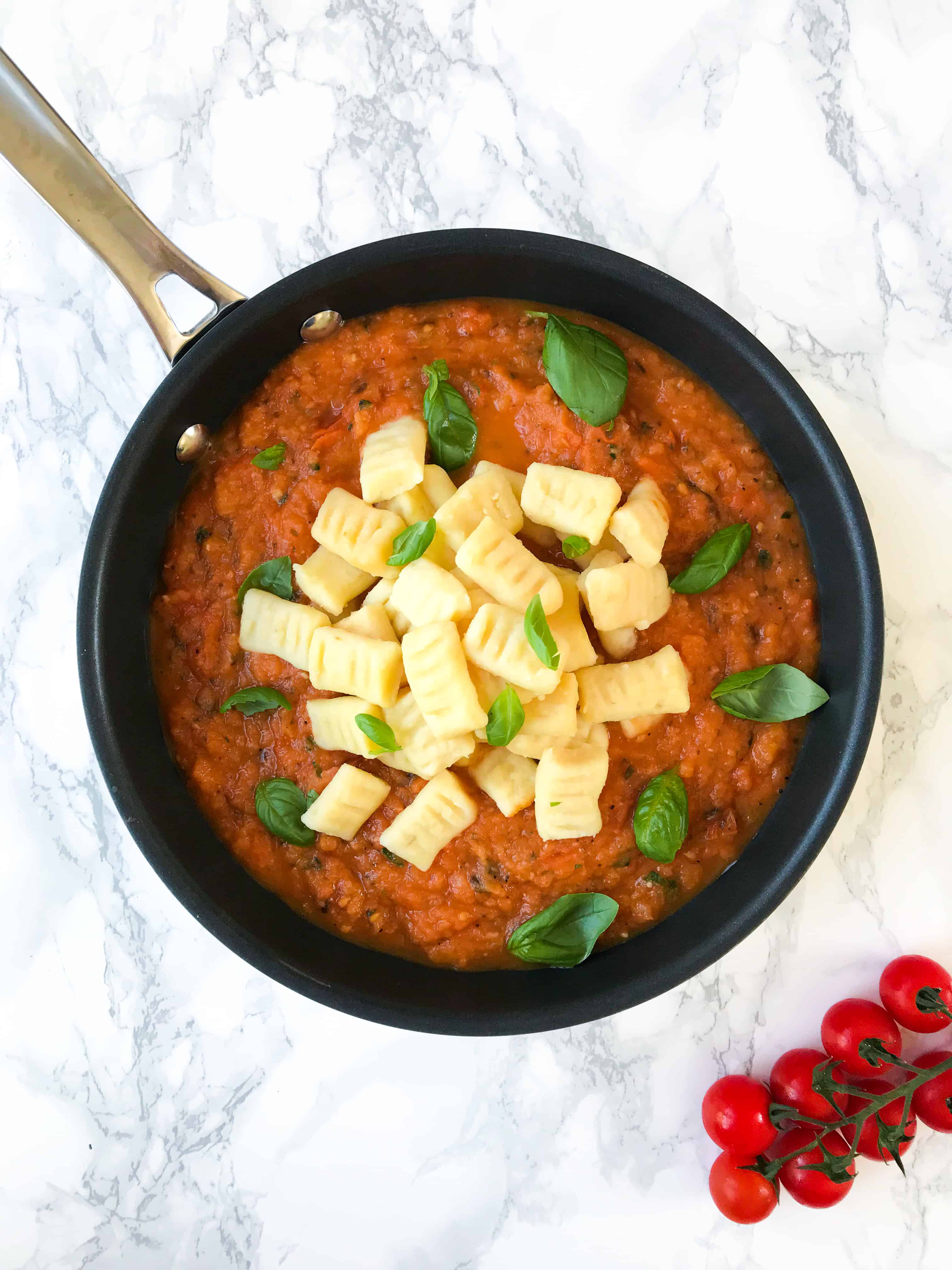 Love an Italian, hearty, rustic and downright delicious dish? Just because you are gluten free doesn't mean you have to miss out. Personally, I am fed up with second class shop bought GF pasta which makes you scream MAMA MIA at every bite. So I have set upon creating a gluten free gnocchi that will gnocchi-ya socks off, and don't even get me started on the sauce! Let's dive into the depths of pasta heaven, explore the realms of gluten free gnocchi and its benefits to you.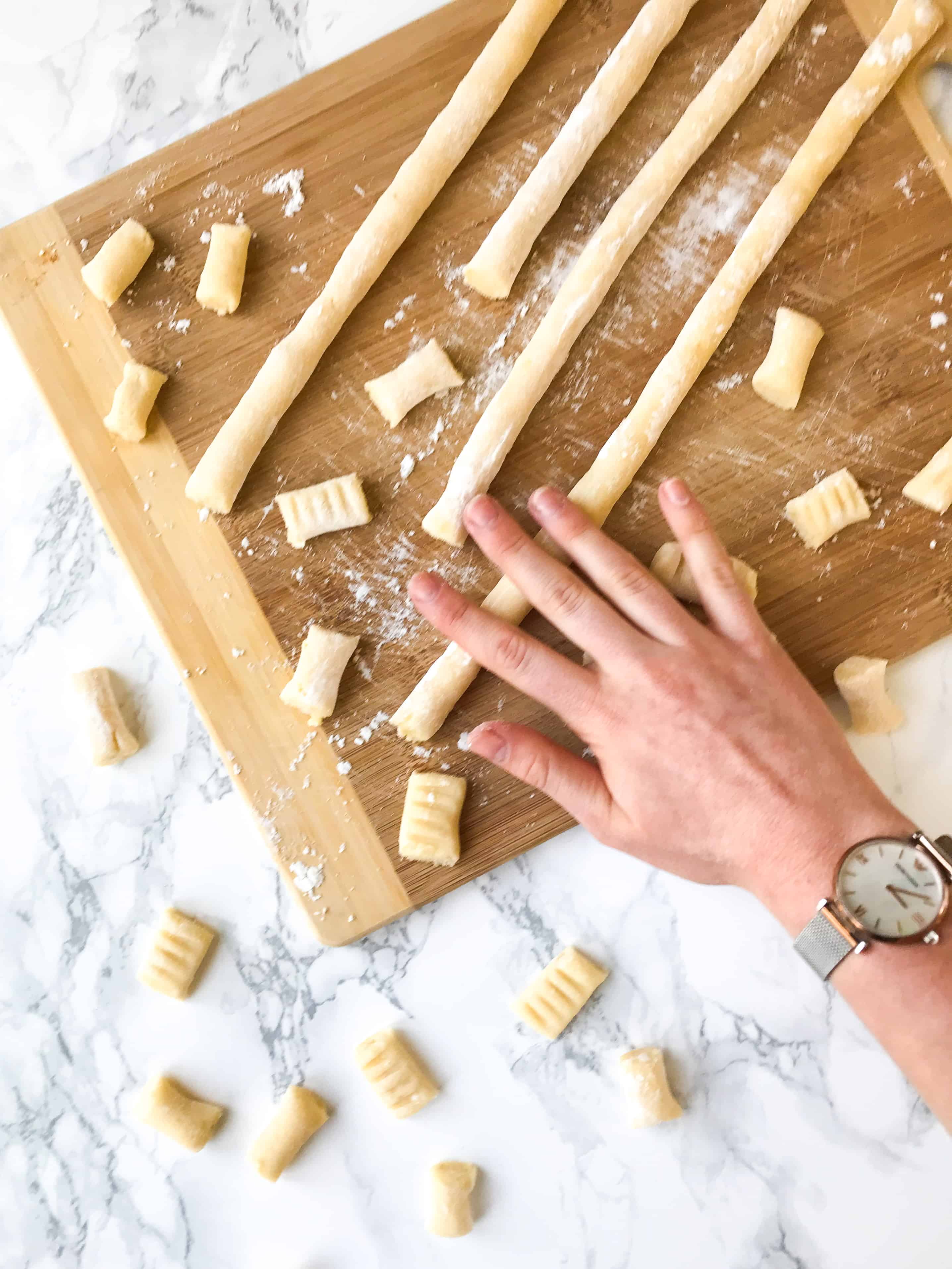 I hope you are sitting comfortably, here comes a lesson on pasta history. Pronounced as N'YAW-KEE and translated as 'knuckle' from Italian – these small dumplings are traditionally made with potato and wheat flour. Originating from Northern Italy where a colder climate is more suited to potatoes, it is a unique pasta with a long history in classic European cities since its introduction during the expansion of the Roman Empire. To this day, if you walk down the streets of any city, town, or village in Italy on a Thursday evening you will be experienced to an array of special boards at restaurants typically filled with Gnocchi as per tradition.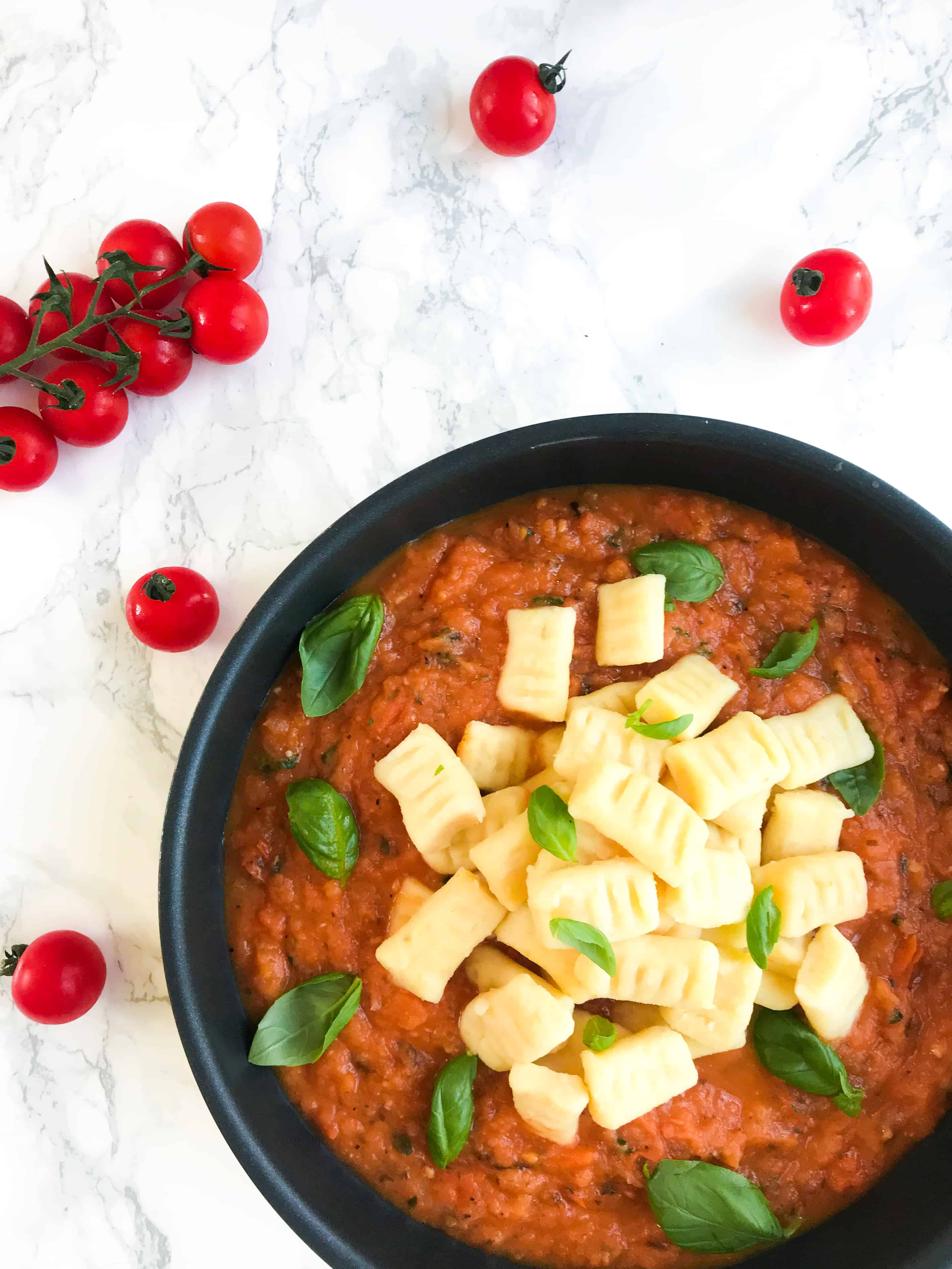 Why should you make it you may ask? Well the priests from Florence loved the dish so much that they would nearly gnocchi-themselves out from consuming too many, hence their name, the infamous strozzapreti (priest-stranglers).
Although it can be stored purchased (don't do it), from scratch they transform into light fluffy pillows which are both filling and delicious. This gluten free gnocchi is surprisingly easy to make, needs no special equipment and is super impressive. As a dish it is versatile with potential to be accompanied by many varying sauces, making great use of a few ingredients. But this sauce OMG it is good you'll think you've pasta-away and gone to heaven. By using fresh tomatoes you will taste the incredible difference to the flavour. Though, if you would rather use a shop bought sauce, I won't judge you (much).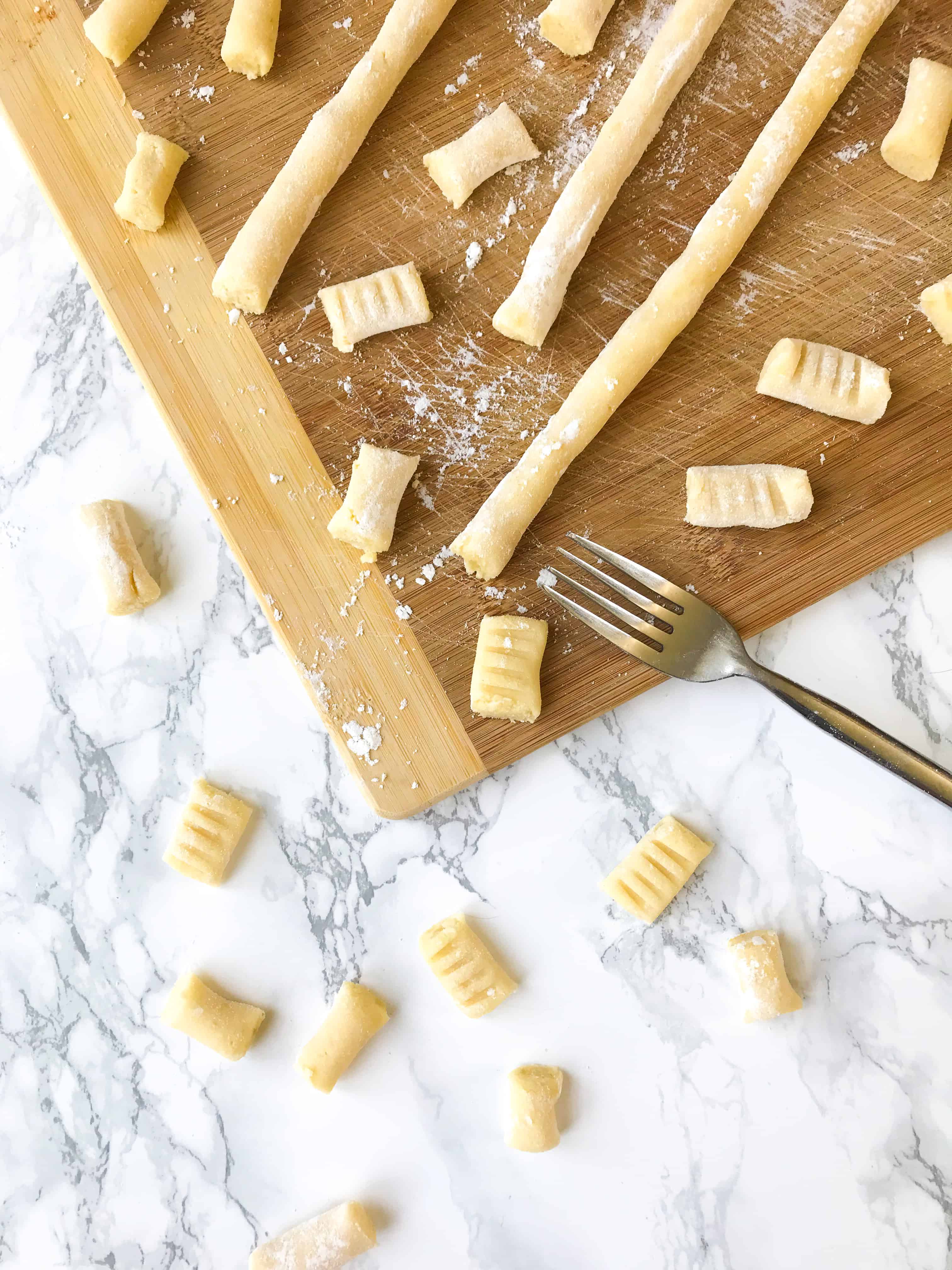 To me this gluten free gnocchi dish is comfort food at its finest. I love making a big batch of this at the weekend and sharing it with all my family – it's the perfect lazy saturday dinner. Please let me know if you make this – I would love to see your pictures! Tag me on IG @georgieeatsblog, or leave me a message down below.
Don't gnocchit till you try it,
G x
GLUTEN FREE GNOCCHI WITH THE BEST MARINARA SAUCE
Beautifully tender gluten-free gnocchi with the worlds BEST fresh tomato marinara sauce. Healthy, dairy free, vegan option and incredibly tasty. Guilt free comfort food at its best!!
Ingredients
For the Marinara Sauce
1

tbsp

olive / rapeseed oil

1

white onion

finely chopped

1

large

garlic clove

peeled and finely chopped

1

kg

fresh ripe tomatoes

roughly diced

Large

handful

fresh basil leaves

roughly chopped

Generous

pinch

sea salt and freshly ground black pepper
For the Gnocchi
450

g (about 2 medium)

floury potatoes

I use king edwards

75

g

rice flour

25

g

corn flour

1

egg yolk

Large

pinch

salt
Instructions
To make the Marinara Sauce
Heat the oil in a large pan over a medium heat. Add the onions and garlic and allow them to gently cook for 5 minutes until soft.

Add the tomatoes and 1/2 of the basil, stir well and season with salt and pepper. Reduce the heat to low and allow the pan to simmer gently for 1 & 1/2 hours, stirring every so often, until the tomatoes have reduced into a thick jam-like consistency.

Use a hand blender or a food processor to pulse the sauce until thick and almost smooth (you want to leave a few lumps for texture), stir in the remaining basil and set aside. Reheat over the stove just before serving the gnocchi.
To make the Gnocchi
Preheat the oven to 180°c fan/200°c/400°f.

Place the unpeeled potatoes onto a baking tray, prick the skin of each one a few times and bake in the preheated oven for 1 hour until completely soft.

Meanwhile, combine the rice flour and corn flour together in a small bowl.

Once the potatoes are baked, remove from the oven and immediately cut them open to allow any steam to escape before scooping the insides into a large bowl or onto a clean work surface (preferable) and mashing well with a fork.

When the potatoes are smooth, add the egg yolk and pinch of salt and mash into the potato with the fork until just combined.

Create a little indent in the potato mixture and add 1/2 of your flour mixture. Use your hands to work the flour into the potato until just combined. Continue adding the flour a spoonful at a time and working it in until the potato mixture resembles a dough yet still remains moist (you may not need all the flour).

Cut the newly formed dough into 4 and roll each quarter into a snake about 2cm thick. Cut the snakes into 4cm pieces to create little rectangles of dough before gently indenting each one with the back of a fork to create the classic gnocchi look. Feel free to dust the work surface with flour at any point during this step to stop avoid any sticking.

Bring a large pot of salted water to the boil. Turn the heat down slightly to a simmer and add the gnocchi, gently stir once. When the majority of the gnocchi starts to float to the surface wait 20 seconds before tasting one. The gnocchi should not have any raw flour flavour yet should still be soft.

Drain the gnocchi, stir though with the marinara sauce and serve immediately.
Recipe Notes
For this recipe, using floury potatoes is essential. A few good varieties include: King Edwards, Desiree, Maris Pipers or Russets. 
If you do not have a gluten intolerance you can make this recipe following the same instructions using 100g ordinary wheat flour instead of the gluten-free flour mixture. 
I would not recommend reheating the gnocchi, but any left over marinara sauce can be stored in the fridge for up to 5 days, or in the freezer for up to 3 months. 
To make the gnocchi ahead, follow up to step 7  before storing the gnocchi in an airtight container in the fridge for up to 3 days. Bring the gnocchi back up to room temperature before cooking as normal as in step 8.
To make this vegan just leave out the egg yolk. The recipe will still work but the dough will just be a little bit harder to work with.