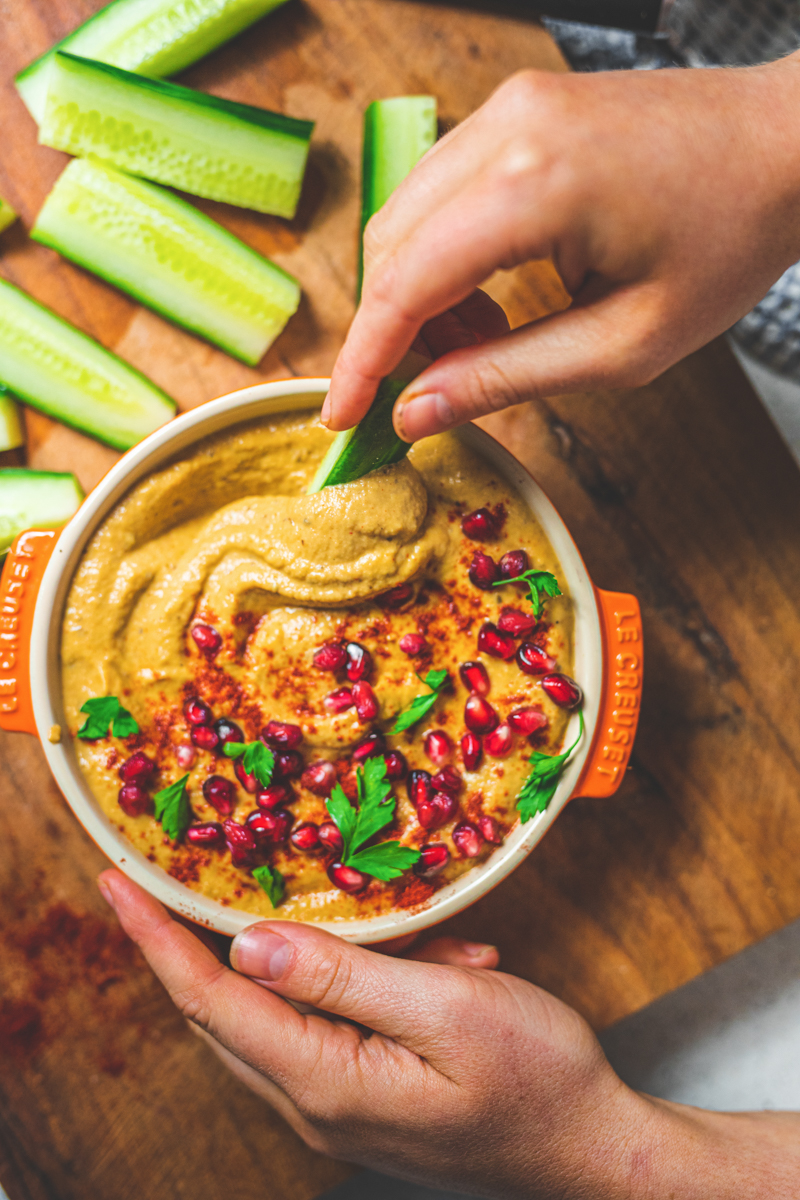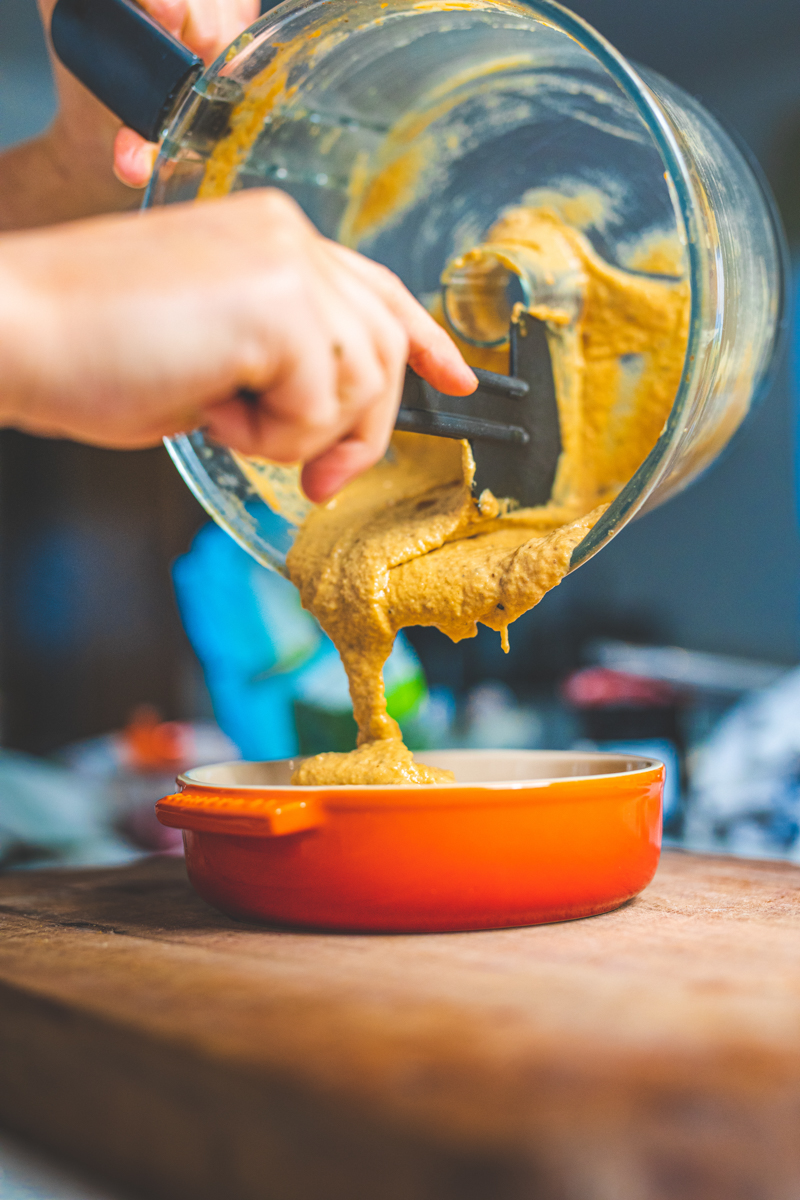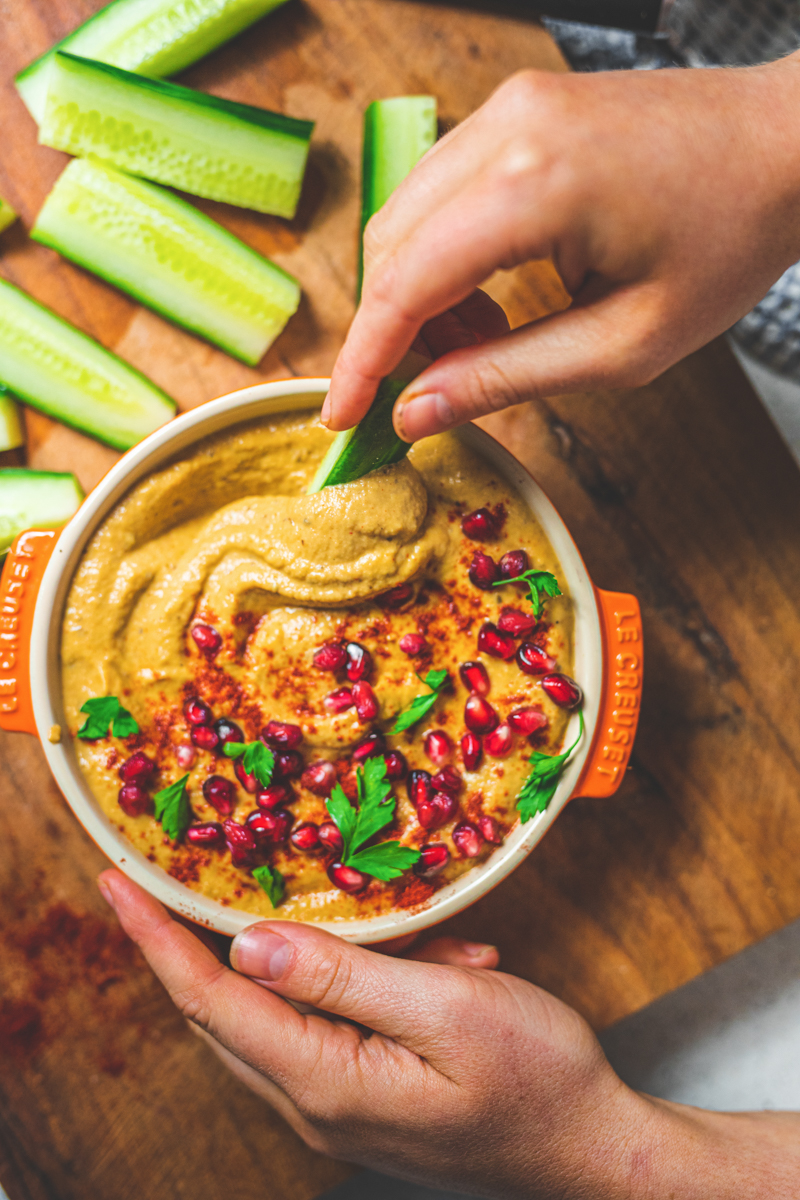 CHEATS BABA GANOUSH
I call this 'cheats' baba ganoush as truly authentic recipes require you to smoke the aubergines, or char them over a gas hob. I have neither a smoker nor a gas hob, so I came up with this! It's amazing served with warm toasted flatbreads.
Ingredients
3

medium aubergines

extra virgin olive oil

1

whole bulb garlic

2

tbsp

tahini

1

tsp

cumin

1

tsp

smoked paprika

juice of two lemons

sea salt & black pepper

to serve: pomegranate seeds and parsley
Instructions
Preheat the oven to 180°c (fan assisted)/390°f/gas 6.

Cut the aubergines in half lengthways and score the flesh in a criss-cross pattern. Place onto a baking tray, flesh side up, and drizzle each one with a little olive oil and a sprinkle of salt and black pepper.

Slice off the top of the garlic bulb to reveal a little of the flesh. Drizzle with oil, pop into a ramekin and place onto the baking tray with the aubergine. Roast for 45 minutes, or until everything is lovely and soft.

Scrape the flesh of the aubergine from its skin and squeeze the garlic cloves from the bulb. Place both into a food processor along with the tahini, cumin, smoked paprika, lemon juice and a good glug of olive oil. Season well, then whizz until smooth. Serve chilled topped with pomegranate seeds and parsley.
Looking for more dips to add to your repertoire? Try my Best Ever Hummus!