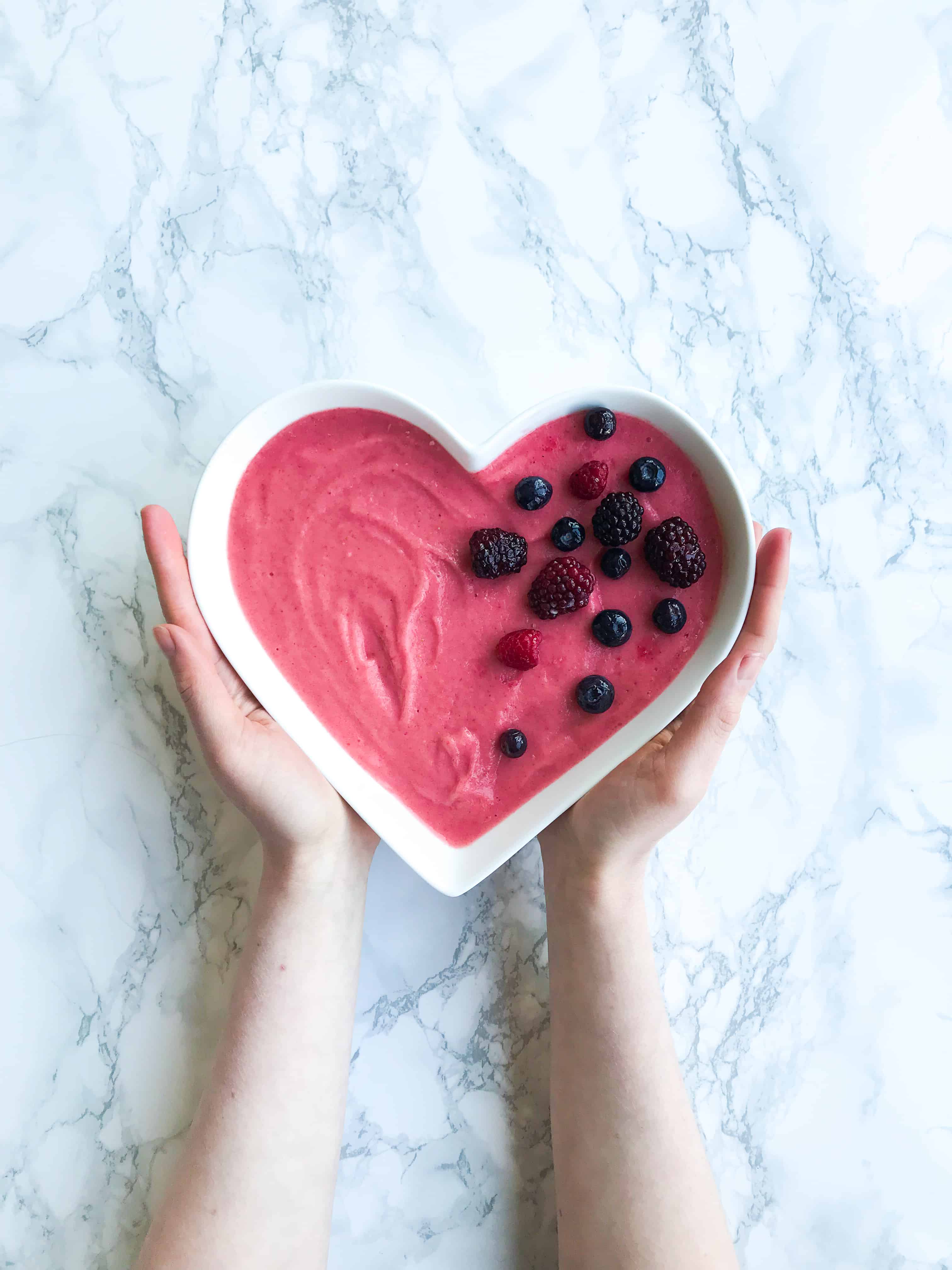 The weather here in the UK this week has been unbelievable. The sun is gloriously shining and that can only mean one thing – ice cream… Unfortunately the sugar and fat filled shop brought kind just do not cut it for me anymore. So, I set out to make a guilt free, nourishing and healthful recipe to satisfy my summer cravings and came up with this beauty: banana berry ice cream. SO. REFRESHING.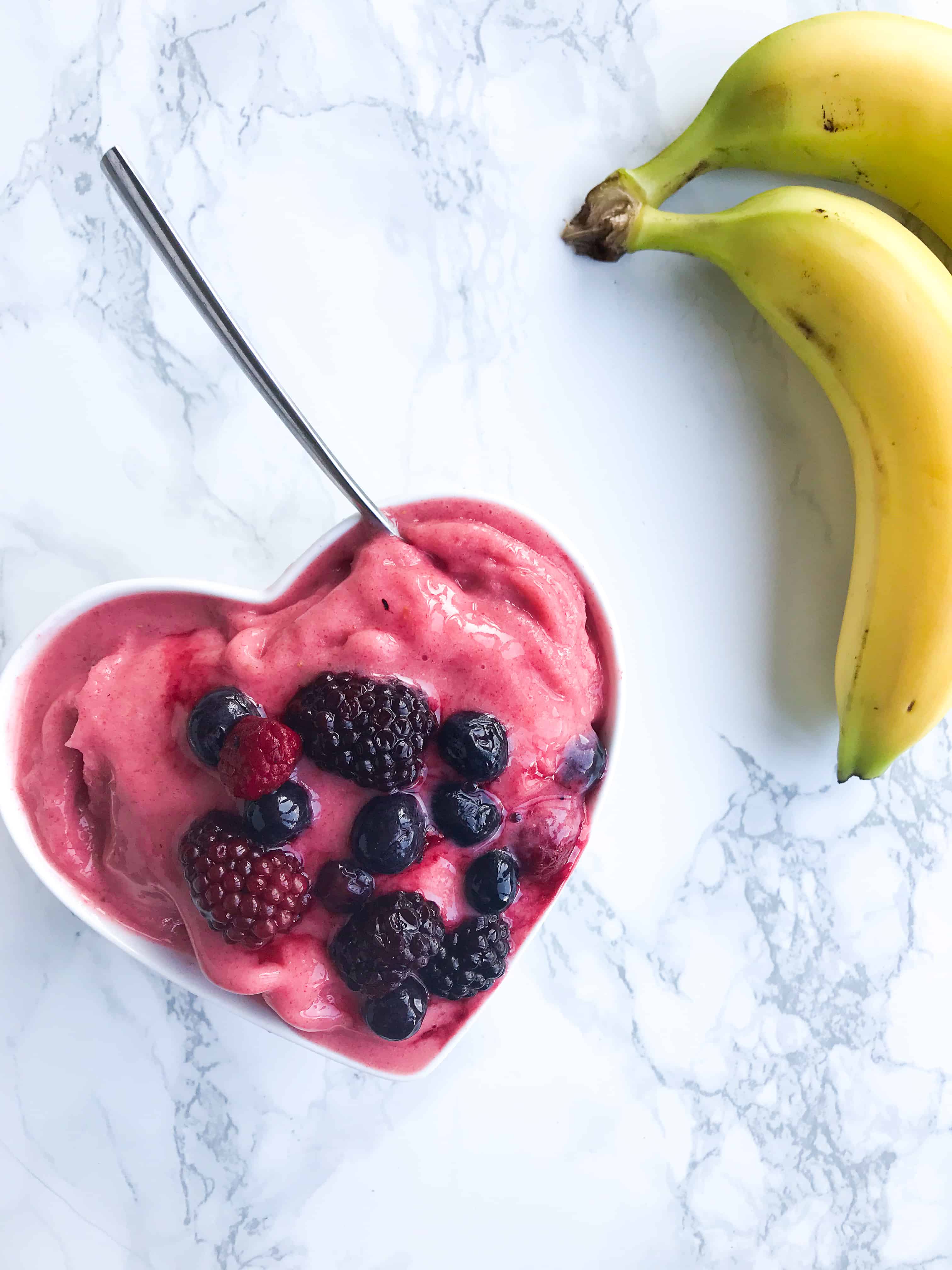 This banana berry ice cream recipe is SO simple. It contains only three ingredients, takes 5 minutes to make and tastes uh-mazing – you would never know it's healthy! Shove the ingredients into a blender and just like magic you have yourself some instant ice cream. Ice cream on demand! Now it doesn't get much better than that.
Although I have called this banana berry concoction 'ice cream', it is sort of half way between a sorbet and an ice cream. Keep in mind that the creamier the nut milk you use the creamier the banana berry ice cream will be. You could even make this with tinned coconut milk for an extra special treat.
Why not try this banana berry ice-cream served as a smoothie bowl topped with fruit and granola for an instagram worthy breakfast or simply served in the traditional (and my favourite) way – in a cone.
If you happen to try this recipe please let me know! Tag me in pictures on IG @georgieeatsblog or leave me a comment down below. I would love to see all your summery creations. Have a fab time in the sun guys, now on to the recipe:
G x
BANANA BERRY ICE CREAM
This 3 ingredient banana berry ice cream is healthy, nourishing, super quick and tastes just as great as the full fat alternatives! Vegan, Gluten Free, Dairy Free & Paleo.
Ingredients
1

large

frozen banana

225

g (1 cup)

frozen berries

100

ml (1/2 cup)

nut milk
Instructions
Add all ingredients into a high powered blender and blend until completely smooth. If your blender is struggling with this add a little more milk and blend again.

Serve immediately, or, for a slightly thicker ice cream, return to the freezer for 45 minutes before serving.
Recipe Notes
I like to freeze my bananas once they have turned brown and spotty as they give a sweeter taste to the ice cream. Just peel the ripe bananas and freeze for up to 3 months in an airtight container. 
I buy my berries already frozen as it is more cost efficient. For this recipe I like to use a mixture of strawberries, raspberries and blueberries. 
If you find your banana berry ice cream isn't sweet enough for you, you can add a little maple syrup before blending again.
For a variation on this recipe, why not try adding 1 tsp of vanilla extract to the ice cream or for another flavour combination try swapping the berries for a tropical fruit such as mango or pineapple.